CFL Betting
The CFL or Canadian Football League turns out to be quite interesting. On the one hand, Canadians are very knowledgeable about the sport, and probably know more about it than we do. On the other hand, interest (both in form of betting opportunities as well as watching games) outside of Canada has proven to be slim, to say the least. Even after their last attempts to get US teams to play in the CFL, interest for the competition hasn't risen at all. At this time, their teams are spread into two divisions (West and East) with 9 teams in total. Is it enough for people who want to bet on the CFL? Surely.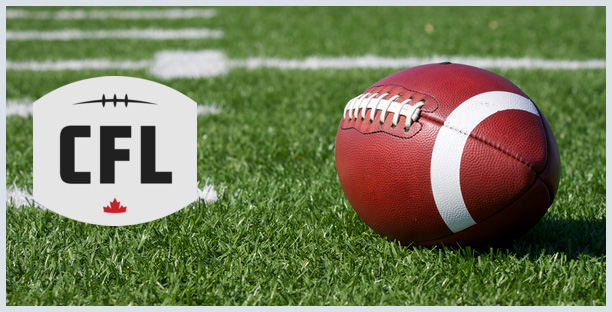 But first off, these people have to find a betting site that is willing to give them odds on Canadian Football. While this might not sound like a very complicated task, not all sportsbooks are accredited to offer these games. Make sure that the one you end up choosing is working legally, first of all. Next, you can look at the quality of their odds, money management, customer support, everything you normally follow. But those can all quickly go to waste if the sportsbook is not working according to Canadian Law. And after you've made sure that everything is in order, you'll be left with a few betting websites to choose from: and here is where you should be looking at welcome bonuses.
Top CFL Betting Sites
*Terms and Conditions apply to all bonus offers on this website. Please visit sportsbooks for details.
Most of these sportsbooks offer sign-up bonuses to new customers in the form of first deposit matches. They will give you between 50% and 100% of your initial deposit, with an upper limit, of course. Some place this upper limit at $300, while others go all the way towards $1,000. We won't go into details to transform these figures in Canadian Dollars (CAD), as the exchange rate is close to 1:1.
The bottom line is simple: make sure you get the best bonus you can when opening a new betting account. The best doesn't necessarily mean the largest, since that might be hard to actually contract – read the terms and conditions of each bonus carefully before making your decision.
How To Bet on CFL
And if that's over with, you should now start your CFL betting spree. We assume you know that Canadian Football has different rules than American Football (NFL). Also, be reminded that the league is very small, and only comprises of 9 teams, which play with each other multiple times during a single season. This makes odds fairly volatile and depending on most recent results, but the league as a whole is underdog–favored: 55% of games were won by the team the betting sites credited with smaller chances at the start of the game.
In any case, here are a few bets you should most definitely familiarize yourself with before starting your CFL betting journey:
Moneyline bets are the stable of the game – just pick the team which you think will win, and enjoy the game. This is the most simple and common type of bet, and works very straightforward. Before jumping in, remember to understand how odds work – we've explained American odds format plenty in other articles, but make sure you understand other odds formats (decimal, fractional) as well.
Runline bets (spread bets) are again, very common. For spread betting, each team has a number next to them, for example 4,5 – either with a + or a -. For the favorite, they have to win by more points than the spread (-4,5) in order for the bet to be a winner; the underdog has to lose by fewer points than the spread (+4,5) to win. Since the league is an underdog league, spread betting is extremely popular.
Under/over bets are classic – bet that a certain teams scores under or over a set number of points, bet on the game's totals, you name it. Try them, and you'll quickly find ways to integrate them into complex betting systems.
Live betting on CFL games is available with most bookmakers, and can be a great addition to your arsenal – as long as you're a fan of live betting. Some bettors are very disciplined and can handle live betting, while others restrict themselves to pre-game bets. Find our which one suits you best!
These are just a few ideas which you can try when betting on the CFL. Since it's not a huge league with lots of games, developing a very complicated or intricate strategy might not work best. With this number of games, your best bet is to follow teams closely, get as much information as possible about their form and players, and take some educated guesses as to whether they'll win games or not.
At the end of the day, CFL betting can bring another dimension to your sports betting experience, and make it that much more enjoyable and profitable. We recommend giving it a shot, even if you're not that familiar with Canadian Football at the moment – you might grow to like it.