NHL Betting
The NHL or National Hockey League has a weird name – it's not national, for starters, since it contains teams from both the US and Canada. These 31 teams battle against each other for the ultimate ice hockey tournament in the World, making it not only a very competitive and interesting competition – but a delight for NHL betting enthusiasts as well.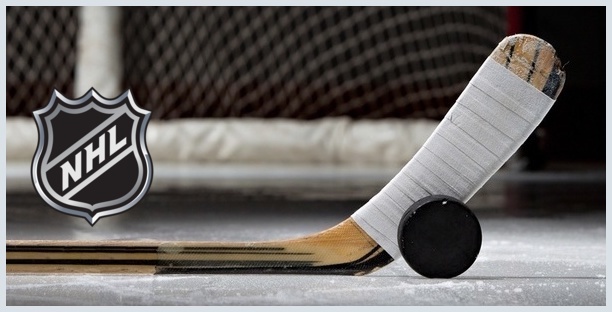 How To Bet on NHL
The bettors can use their skills and expertise to make money off ice hockey on a number of different betting websites. Of course, not all these websites are created equal, but there are a few sportsbooks which are the leaders in the American betting industry. Over the years, they have offered great services, impeccable customer support, and a lot of other things as well. We have a select few which are our favorites for NHL betting.
Top NHL Betting Sites
*Terms and Conditions apply to all bonus offers on this website. Please visit sportsbooks for details.
When choosing your favorite sportsbook, however, we want you to be realistic: the thing you will most probably rank highest in your list of priorities is the size and quality of the welcome bonus. We mention quality, because we all know that a bonus is only as good as the terms and conditions applied to it – the number of times you have to play through the sum, for example. Thankfully, most of the sportsbooks highlighted above have awesome first deposit bonuses, most in the form of a deposit match.
MyBookie, Betonline, SportsBetting and Xbet all offer Sign-up Bonuses ranging from 50% to 100%. The 50% ones have an upper limit of $1,000, while the 100% one has a limit of $300. Intertops have a very interesting welcome bonus, amounting $200 – but the requirements for this bonus are quite hard to fulfil and require some good attention on the side of the user. All in all, these bonuses are quite big for new customers, and each sportsbook has a few unique offers alongside their big signup bonus as well.
NHL Betting Options
Naturally, after having money in your account, you'll quickly want to proceed with betting. And it's so easy to do so! The standard, outright bets are just a click away, but we also recommend considering some more specific bets, such as:
MoneyLine Bets – these are exactly the same as outright bets, just under a different name. There is nothing to explain here, but we wanted to make sure you're aware of the terminology.
Puck Line Bets – the equivalent of baseball's run line bets, this bet is very similar to handicap betting in football. The team you back will need to win by more than 1,5 goals or lose by fewer than 1,5 goals for your typical puck line bet. For example, the game between the Columbus Blue Jackets and the Buffalo Sabres has the following puck line odds: Blue Jackets -1.5 (+133) | Sabres +1.5 (-153)
Total (Over/Under) Bets – work the same as in any other sport.
Prop Bets – NHL prop bets fall into two categories: skilled and unskilled. The unskilled ones are usually not worth your time, since their outcome cannot be statistically or skillfully predicted. These are bets like "total number of goals odds or even" or "total number of yellow cards odds or even". The skilled ones, however, can add a whole new dimension to your betting experience.
Live Bets – all the types of bets described above can also be placed during a game, in the –live betting– section of the respective betting website.
NHL Betting Strategies
When it comes to NHL betting strategies, however, there are so many different combinations and ideas that it's impossible to describe them all. For example, one thing we're particular fans of is using Puck Line bets against favorites when they have long trips to play games. The NHL has 31 teams, counting for an extremely long and tiring season, and some favorites will naturally lose games, especially if they play away from home. But there are tons of other ice hockey betting strategies to choose from – just remember to pick the one which you think will work best for your betting personality and portfolio.