NCAAF Betting
There has been a large debate around whether Americans should be able to bet on College Football – and we understand the reasons why. After all, it's quite a unique competition. Some people will always view it as a sport for kids, from where some will make it in the NFL and others will continue with a different career. Others see it as a full-fledged sporting league, NFL's smaller sister, and think that it should be treated as such. In the end, if your state allows sportsbooks to give you odds on NCAAF games, by all means – go for it. And we're here to give you the introduction on how to do it.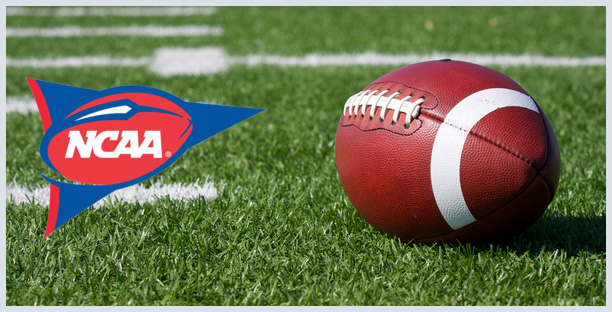 First off, though, we want to have a small chat about US sportsbooks and how to choose the one you'll partner up with. Remember to ensure that you're playing with an accredited sportsbook, especially when it comes to NCAAF betting – there are not a lot out there who do. Second, take a very informed decision when choosing the best betting website for you: analyse their offers, odds, bonuses, terms and conditions, and maybe give their customer support a call. Or, if you don't feel like going through all that fuss, just pick one of the sportsbooks we recommend below.
Top NCAAF Betting Sites
*Terms and Conditions apply to all bonus offers on this website. Please visit sportsbooks for details.
Speaking about betting bonuses, we're well aware of the fact that this is one of the main things people look for when choosing a new sportsbook. And why wouldn't they? After all, it's free money we're talking about – under certain conditions, of course. Out of the sportsbooks we've mentioned, InterTops have the harshest conditions when it comes to their welcome bonus, but also give out $200 regardless of what you deposit. At the other end of the spectrum, the other sportsbooks offer between 50% and 100% of your initial deposit in the form of bonus money, up to a limit ranging from $300 to $1000. Make sure to compare these bonuses before making the final call.
How To Bet On College Football (NCAAF)
And after that, you're free to go around and place your bets! If you're new to the betting world, however, some of the words you might encounter aren't necessarily self-explanatory – and that's what we're here for. Here are the main types of bets you should know when it comes to College Footaball Betting:
Moneyline Bets are the outright bets we all know and love – pick the team you back to win, place your money, and you're good to go. It doesn't get any simpler than this.
Runline Bets are the equivalent of Asian Handicap bets in soccer. In basketball, you choose a number of points by which a team has to win, or by which a team shouldn't lose. For example, a -7,5 runline bet on a favourite to win means that the team not only has to win, they have to win by 8 points or more. If you bet +7,5 on an underdog, they can even lose the game, but they have to lose by less than 8 points.
Total (Over/Under) Bets are extremely popular and straightforward. You can bet on points per team, per player, fouls, tackles, anything really. They're a crowd favourite due to their simplicity and availability.
Prop Bets come in two categories: those which are completely random and those which can be predicted statistically or skilfully. The first category should be avoided: things like team X to score an odd/even number of points – you have no way to know if that is correct or not. Apart from that category, prop bets are an extremely interesting arsenal in any bettor's arsenal.
Live Bets are extremely used, especially in recent times. Basically, any of the bets specified above can be made during a game as well – constituting a live bet.
When it comes to betting strategies, however, there could be so much to talk about – but we'll leave that for another time. Just remember that although college basketball teams have tradition and pretty wide skill differences, they are extremely inconsistent and might suffer from time to time, especially when playing away from home. Remember that at the end of the day, most of the players are still teenagers, and this is a thing which you should definitely factor into your strategy.