NFL Betting
Football is considered one of the biggest sports in terms of betting opportunities in the United States. With their National Football League, their Super Bowl, and the incredible size of their salaries and other deals, American Football is the biggest sport on the continent. Now, we're looking to realize what opportunities NFL betting offers.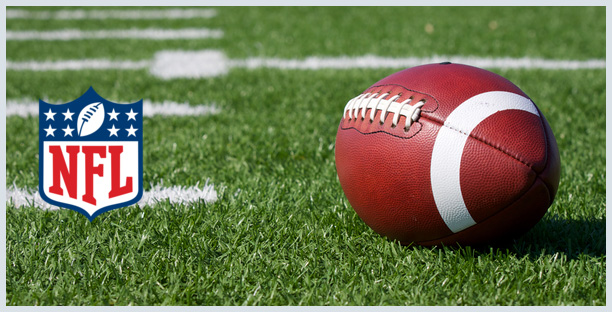 First things first, we'd like to talk about the US betting sites which offer NFL betting and can be considered worthy to be a long-term partner for any serious investor. In case you didn't know, American betting laws differ quite a few from one state to the next, so we strongly recommend reading each state's law to fully understand what it's about, before opening a betting account. We've certainly analyzed some names we're not used too when it comes to sportsbooks. Here are the ones who have caught our attention, together with their welcome bonuses (because we naturally believe this is the most relevant part of their offer).
Top NFL Betting Sites
*Terms and Conditions apply to all bonus offers on this website. Please visit sportsbooks for details.
We can clearly see that there are plenty of options when it comes to sportsbooks in the US for NFL betting. All these companies are more than welcoming of new customers. Their signup bonus are nothing to ignore either, especially since most of them have taken the "deposit match" approach – a much more significant one, compared to, let's say, a free bet. Of course, the quality of the bonus depends on the terms and conditions under which the money might be accessed, so pay attention to that part.
How To Bet on the NFL
After opening the account, the next steps are pretty logical: deposit some money and start your betting spree. If you're not familiar with NFL-specific bets, however, you should do some research. It's not quite as easy as betting on the final result of the Super Bowl with your pals at work. There is a certain jargon which you have to understand, as well as the most common bet types and which are the best for long-term growth. Here are few things you should know:
NFL Spread Bets

 The bread and butter of the NFL Each team is awarded a "spread" , which they must cover in order to be considered a winner. This works very much like Asian handicap betting, with the exception that the spread is usually fixed and imposed by the bookmaker. For example, a -7 spread for the favorite means that they must win the game at a difference larger than 7 points for the bet to be settled as a winner. The same thing goes for underdogs with a +7 spread.

NFL Moneyline Bets

This is a simple semantics issue more than anything. A moneyline bet is simply an outright bet. The "odd" of the bet is written in American format when it comes to the NFL, so the bet will be something along the lines of Chiefs -150. This means that in order to win $100 betting on the Chiefs, you must wager $150.

NFL Total Bets

These are the same as over/under bets on other sports. Just like in soccer betting, lots of things can be the subject of an over/under bet, but the most common one is the final score.

NFL Prop Bets

 A prop bet is a special kind of bet that has nothing to do with the outcome or final score of a game. When it comes to prop bets, we want to highlight that you should steer clear of " coin toss " type bets, and instead go for ones where statistics can be your friend. How many yards a player covers? Sure, that can be the subject of statistical analysis. Will the final score be odd or even? That's pure luck. Play roulette if you enjoy binary odds.

NFL Parlay Bets

 You might have seen a parlay bet featured in the film, Silver Linings Playbook, (or read it in the book), wherein Pat Solitano's father, Patrizio Sr., places a bet on the Eagles-Cowboys game and the judge outcome of Pat and Tiffany's dance number in a local dance-off. In order for Patrizio to win the bet, the Eagles must win their game against Dallas and Tiffany and Pat score 5 out of 10 in their dance competition.
These are the most common things you should know about NFL betting before starting your endeavor to win money by wagering on this sport. As always, please read the terms and conditions of sportsbooks very carefully before opening an account, and set realistic expectations for yourself. Betting should also be fun, in addition to bringing some money in your account.