MLB Betting
Baseball has been an American tradition for centuries, and almost everyone in the US grows up either playing or watching the sport. It's only natural to expect the same kind of passion to move over into the MLB betting industry.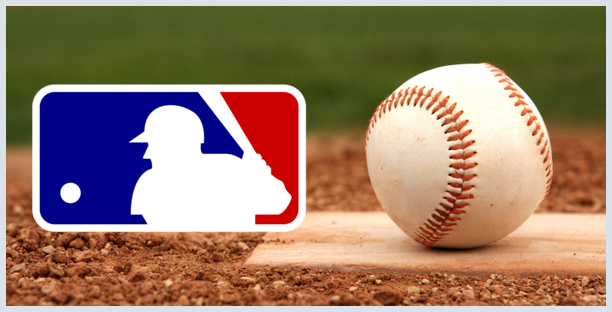 Considering that each of the 30 teams in the MLB (Major League Baseball) plays 162 games each season, baseball is a very action-packed sport which offers tons of opportunities for bettors. Not only do you have lots of games, but the betting options on all these games are quite numerous as well (more on that later). Additionally, since it's such a loved and watch sport by so many American, the information available on every game is very exhaustive – anyone and everyone is giving their opinion on baseball games, from fans to analysis and experts.
How To Bet on MLB
First and foremost, though, we must discuss about the organizations you can partner up with when it comes to MLB betting. We're referring, of course, to the sportsbooks – the ones which provide you odds and events. Of course, not all these sportsbooks are created equal, since only a few of them really give baseball the attention it deserves. We've looked carefully into lots of sportsbooks, and selected a few which we consider the best in the business at this moment: they're serious, have great odds, good selections, and ideal customer support. Here are the sportsbooks we'd recommend for MLB betting, along with their welcome bonuses:
Top MLB Betting Sites
*Terms and Conditions apply to all bonus offers on this website. Please visit sportsbooks for details.
MLB Betting Options
Of course, having a reliable broker and claiming a good welcome bonus is just the first step in having a profitable MLB betting career. The rest is up to you: understanding the sport, playing the odds, and knowing how baseball bets are different than betting on other sports. The fundamentals of the bets aren't necessarily different, but their names might be. Here are the most common types of bets you must know if you want to start betting on the MLB:
Runline Bets. Runline bets are the one of the most popular types of baseball bets. They're very similar to football spread betting: you not only have to pick a winner, but they also have to win by a set number of runs. In Runline betting, this number is always 1.5. That means that the team you back must win by at least 2 runs.
Moneyline bets are the "outright" bets of baseball. You simply pick which team you believe will win the game, and you get rewarded with winnings if you are right. There's not much to explain around outright betting, since it's the same in all sports: football, tennis, basketball, etc. No different in baseball.
Total (Over/Under) Bets work the same as in any other sport. Their main application in baseball is around home runs, but other things can be the subject of total bets as well.
Other types of bets include:
Future Bets are similar to entire-season bets in football. You bet on events which will settle in the future, such as who will reach playoffs, or who will win them.
Series Bets revolve around postseason games, and aren't complicated to understand. Most of the bets you will place revolve around the team which will win a certain series.
Props or Proposition Bets are another classic type of MLB betting. In short, props bets rely on something to either happen or not happen. For example, you may bet on which team will score first, who will score the first hit, or if a certain player will hit a home run in any specific game. Remember to place bets on events which you can actually predict and are not arbitrary – arbitrary events (for example, odd or even number of home runs) are never worth it. If you enjoy this binary type of betting, you'll always be better off in other sports – like roulette.
MLB Betting Strategies
When it comes to strategies which can employ these bets, there are very few baseball-specific ones which we'd like to mention. You can use the same systems you use in other sports as well, such as low-odd accumulators (odds 2-3), martingale, D'Alembert, you name it. Most betting strategies are built to function when someone crunches the numbers, so the actual sport which you use as a betting vehicle is irrelevant. Of course, for US bettors, baseball is a lot easier to predict that most other sports, since it's viewed as a national treasure.
At the end of the day, betting on the MLB is both different and similar to betting on other sports. There is a lot of jargon and particularities you have to learn in order to be proficient at baseball betting, but in the end, it's not that different from betting on other team sports. You still require discipline and hard work to be successful, as well as information and dedication. But we've already mentioned that a couple of times, didn't we?
#1


100% up to $50 for 3 Deposits
Read Review
Claim Now
#2


100% Sign-up Bonus Up To $500
Read Review
Claim Now
#3


65% Bonus Up To $1,000 + $20 Sports Free Play | Promo Code: USBO
Read Review
Claim Now