NCAAB Betting
The US sports system isn't alike any other in the world. Treating College-level sports as training grounds for professional teams, the focus on sport and health is quite larger than any other nation in the world – at least in terms of players who can "go pro". The NCAA (National Collegiate Athletic Association) is the body which governs all college-level sports leagues. In order of number of schools who are members, we have leagues for basketball, baseball, football, soccer, and ice hockey, just to name a few sports. If you think these are sub-par competition, you're horribly mistaken – they have everything you expect out of a full-scale league, including NCAAB betting.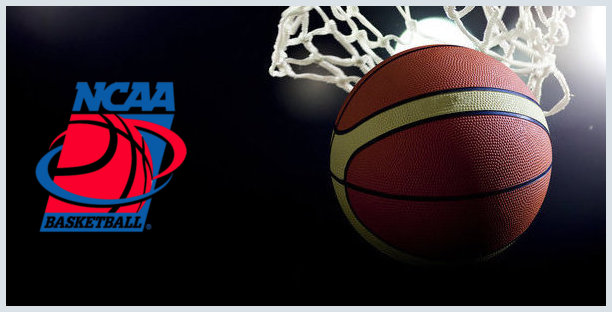 Most US sportsbooks have taken up college basketball games, for a number of reasons: more and more people asked for it, the viewership level of the games is higher with every passing year, and adding these games to one's sports offer increases the number of events a client can bet on by hundreds each Saturday. If you, a betting enthusiast, are out to find the best sportsbook to bet on the NCAAB, make sure you follow a few simple guidelines:
Make sure the sportsbook is accredited and that betting on college-level sport is legal in your state
Compare the odds the sportsbook gives you to a few of their direct competitors, to make sure you're not getting cheated
Take a look at their terms and conditions, so you'll get an idea about how they manage your money, as well as their relationship with you via customer support
Give their website and/or mobile app a go, to see if you like it or not
Last but not least, look at their signup bonus and compare it to a few others in the business. We cannot stress this part enough, as it's the only shot you get at claiming a good welcome bonus from a sportsbook. Typically for the US, a welcome bonus comes in the form of a first deposit bonus, and amounts anything from 50% to 100%, up to a certain limit, of course. Make sure you read the terms and conditions of the bonus, too – nobody likes a bonus which you have no chance of actually unlocking.
Top NCAAB Betting Sites
*Terms and Conditions apply to all bonus offers on this website. Please visit sportsbooks for details.
How To Bet on College Basketball (NCAAB)
After you've finished choosing your sportsbook and creating your account, it's time to jump into the bread and butter: betting on actual NCAAB games. If you're unsure about how to bet or what things like spread betting and under/over bets are, here are a few types of bets you need to know before getting started:
Moneyline betting is the most common form of sports betting in every discipline. You simply have to pick the winner of the game, and you'll get rewarded with your wager times a number called the "odd" or "juice". When referring to American odds, the favorite team to win will have a number like -500, meaning that you need to bet $500 to win $100. The opposite is valid for the underdog: +350 means that if you bet $100, you will win $350.
Spread betting is available in any sport. In basketball, it's also called "point line" betting, because the sportsbook gives multiple "lines " for each game. For example, if the line is set at 3,5 points, the favorite must win the game by at least 4 points for the bet to be a winner. Consequently, the underdog can lose the game, but must do so by at most 3 points for your bet to settle in your favor. Choosing the most appropriate line is essential for sports betting success.
Total or Over/Under bets are quite common in NCAAB games as well, although "totals" bets are current favorites with the crowd. For a "total points" bet to be won, for example, the sum of points scored by both teams must exceed the line given by the sportsbook, which looks like this: 176,5.
Live betting is becoming more and more common in NCAAB games as well, and is definitely something you should get yourself into – if you like a little more adrenaline and have already mastered basic bets.
That being said, it's worth noting that NCAAB games come with a few particularities as well. Remember that although the competition looks a lot like the NBA, the players are mostly young and in college, meaning that consistency is not exactly the name of the game. Moreover, we recommend waiting for the first games of the season to be behind you before starting to bet, because you never know how good new joiners are at each school – a global superstar could have just started courses. It can be hard to follow all the joiners and leavers of each team, but it will certainly be worthwhile – differences in value between teams are likely to be larger than you expect, meaning that your betting just became a whole lot easier.

At the end of the day, NCAAB betting is a very welcome addition to anyone's portfolio and gives you a couple of extra hundred options each Saturday. Additionally, you can bet on your favorite school, or your Alma Mater, and that's a unique thing which really cannot be compared with any other feeling in the world.