MLS Betting
The MLS (Major League Soccer) has never been on anyone's radar when it comes to major soccer leagues around the world – at least, that was the status quo for the most recent 20-30 years. The quality of the game was questionable, and even when the US had good international results, most of their players weren't coming from the domestic league.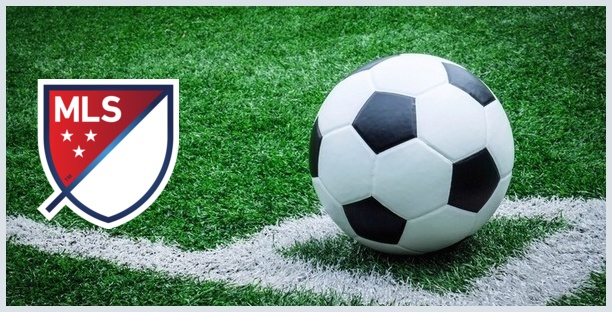 In recent times, this has all changed – international superstars like David Beckham, David Villa, Zlatan Ibrahimovic or Sebastian Giovinco have chosen to end their career in the MLS. They're teaching young players the tales of top-tier soccer, and give us betting enthusiasts and extra kick to pursue the MLS betting.
Top MLS Betting Sites
*Terms and Conditions apply to all bonus offers on this website. Please visit sportsbooks for details.
Thankfully for us, we can't complain that betting websites don't follow the competition closely enough. There are tons of sportsbooks which offer all MLS games and related ones, such as pre-season friendlies. These sportsbooks usually bring all the games you want to the table, making choosing the best one difficult at first: you have to compare odds, welcome offers and bonuses, live betting capabilities, money management, customer support, and other thing.
If this all sounds too strenuous, make sure that you're at least getting a good welcome bonus – this is the essential thing new clients look for in a sportsbook. Most welcome bonuses from US betting sites are first deposit bonuses, ranging between 50% and 100% with upper limits all the way to $1,500 – making the welcome bonus nothing to scoff at.
How To Bet on MLS
Moving onwards from the sportsbook area, we can now safely assume that your betting account is up and running. Now, all you have to do is pick a few games, and place your wagers. If you're unsure how to do that, we have a few words on the most common types of bets you should know when it comes to betting on the MLS:
Outright Bets

These are the "moneyline" bets from other sports, where your job is to predict the outcome of a given soccer game. Unlike other sports, however, the draw is a lot more likely, making your job more difficult. Also, remember how American odds work: the number near the favorite team is negative, e.g. -200 – meaning that you need to bet $200 to win $100. The underdog's odds are the other way around: a +150 line means that you need to bet $100 to win $150.

Double Chance Bets

The natural evolution to outright bets, since soccer games have the "draw" factor a lot more often. Double chance means that a game can end with 2 out of 3 possible outcomes, and your bet will still be a winner. There are 3 types of double chance bets: 1X (meaning that the game can be won by the home team or end in a draw), X2 (away team win or draw) or 12 (either team wins, no draw). Naturally, the odds of these double chance bet aren't always the most attractive, but they're very safe.

Asian Handicap Bets

These are the equivalent of line bets from other US sports. Again, shopping for the best line is absolutely essential. In a game between LA Galaxy and New York City FC, the visitors have several odds for different handicaps: +0,5; +1; +1,5; etc. That handicap should be seen as the "bonus "a team receives at the beginning of the game. It can be either positive or negative. The team must either overcome the deficit (if it's a negative handicap) or have a cushion to fall back on (if it's positive). Asian Handicap betting is a little more complicated than standard line betting, but after a few games you'll understand everything there is to know.

Over/Under Bets

These are another soccer favorite. You can bet over/under on a lot of things related to a soccer game: goals, goals scored by a certain team, yellow cards, red cards, penalties, shots on target, you name it. Remember, while some of these things can be the subject of statistical analysis, others (like number of corners) are more or less random. We'd recommend steering clear of these ones, just like we recommended steering clear of random prop bets.
Bet on MLS with GTBets: 100% First Deposit Up To $500
These types of best can be easily combined to create a winning betting strategy within the MLS. With the wealth of systems already available, creating a new one might be daunting – at least at the beginning, we recommend importing a tried-and-tested system and using it for at least one season, to see the results it gives. Of course, the system you employ must cater to your objectives – do you want to make big money quickly, or do you prefer smaller, but more consistent gains, spread out over weeks, sometimes months?
We did leave some open end questions throughout the article, which you must answer before embarking on your MLS betting journey. We're sure that the Major League Soccer will continue growing over the next years, especially due to the increasing number of players coming to end their careers here.