WNBA Betting
Although basketball is easily one of the most popular sports in the USA, not a lot of people would consider giving women basketball a chance. Sure, the NBA leads in terms of audience and fans, and most betting enthusiasts also rely on the NBA to win them money – leaving the WNBA (Women National Basketball Association) lagging hard. It's fan base is also composed mostly out of women, which are statistically not as passionate as men about sports betting. All these being said, we'd like to give you a few insights about WNBA betting, and why we think it would be a good idea to give it a shot.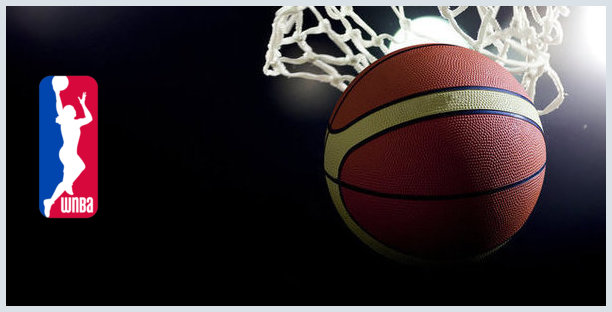 First things first, make sure you choose a good sportsbook to place your bets with. Start gathering info about as many betting websites as possible: analyze their odds, compare them against each other, try to see how their money management and customer support systems work, read online reviews, and, most importantly, check their welcome bonus for new players. It's highly unlikely that a broker will offer you a special signup bonus for betting on the WNBA, so you'll most probably get the most common welcome bonus in the US: a first deposit bonus of 50% up to 100%, with an upper limit ranging from a few hundred dollars to about a thousand. Although this welcome bonus is extremely common, don't worry – it's still extremely beneficial to any bettor.
Top WNBA Betting Sites
*Terms and Conditions apply to all bonus offers on this website. Please visit sportsbooks for details.
How To Bet on WNBA
Next up, familiarize yourself with what bets you can place and how they can impact your potential earnings. If you're a beginner, make sure you understand a few of the most common college basketball betting options, like:
Moneyline Bets. Called "outright bet" in the rest of the World, this bet simply revolves around picking the winner of the game. The favorite will have a negative number next to it, called the odd (or juice), in the form of -500, for example. This means that if you want to bet on the favorite, you need to bet $500 to make a $100 profit. For the underdog, the line looks something like +400 – you win $400 with a $100 bet, in the case the underdog team manages to win the game.
Runline Bets. In basketball, the term "spread bet" is generally used. The sportsbook will give you a certain number of points, called a "line", which the underdog and the favorite have to play around. For example, if the line is 5,5 points, the favorite must win the game by at least 6 points, while the underdog has to lose by at most 5 points for the bet to be a winner. Shopping for the best possible line is essential to your success in WNBA betting, or any kind of betting in general.
Over/under Bets are not as popular as in other sports, but "totals" bets are a variation of the classic o/u bet which is very popular in basketball. Simply put, the broker will give you a line of total points which the teams will fall under or over. This line can be something like 195,5. If the final score of the game you bet on is 90-86, your bet is a loser. Lines are usually lower for WNBA games compared to NBA games, because women tend to score less points.
Live Bets can also be used to take advantage of some extra knowledge and form. Most betting sites offer all the kind of bets detailed above in the live category as well. If you believe you have what it takes in terms of discipline and know-how, give live betting a shot – you surely won't regret it.
WNBA Betting Tips
Since WNBA is not as popular as the NBA or other North American sports leagues, we have a few recommendations when it comes to the betting strategy you can use for these games:
Follow the line. If the line offered by a broker changes in the NBA, it's usually due to the public betting heavily on the favorite or the underdog. In WNBA, this is not the case, as considerably fewer bets are placed – around 20 times less. This means that "smart money" controls the line, and you might want to get in on the same part as the people changing the line.
Take advantage of "too good to be true" odds. Since most bookmakers aren't specialized in the WNBA, you will find inflated odds much more often than in other sports. As soon as you see one, take advantage quick – it's bound to be repaired sooner rather than later.
Difference in player value is often key. Since the skill discrepancy is usually a lot larger than in other sports, favorites tend to fare better on average throughout the season. Sure, you have to take travel time, fatigue and form into consideration, but more often than not, the better team will simply run away with the game.
That being said, we hope we managed to give you an insight on how betting on the WNBA can be a lovely new addition to your betting portfolio. It might not be the most popular sports league in the world, but it certainly has its fair share of possibilities – and if you become an expert on it, it might just be the place where you collect most of your betting profits.