NBA Betting
Basketball betting is not uncommon all around the world – quite the contrary. It's one of the most widely followed and practiced sports in the world, with millions of people watching top tier teams each day. But US basketball, with its National Basketball Association (NBA), is on a totally different level. America's passion for basketball has always been there, and the numbers flown around the sports are enormous. It's easily one of the fiercest, most competitive sports leagues in the world, which also makes NBA betting extremely interesting as well.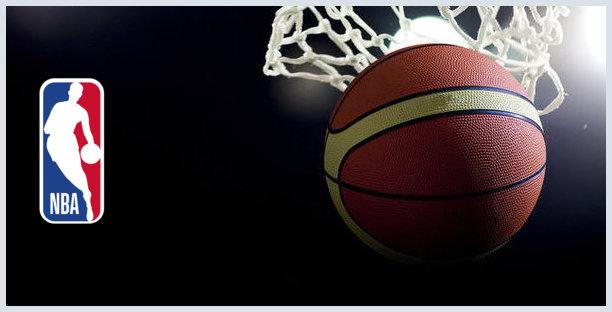 Naturally, in order to get into these deals and make money of this awesome sport, you'll need a betting account with one of the available US sports betting websites. Bear in mind, you do have to read your state's own laws to make sure the betting site you decide to partner with is working according to the law, but most of them are these days. Next up, it will be all about the odds, the experience, the look and feel of their website and app, their customer support, money management, everything really – but most importantly, their welcome bonuses.
Top NBA Betting Sites
*Terms and Conditions apply to all bonus offers on this website. Please visit sportsbooks for details.
Why has this welcome bonus become such a big deal in recent years? There is no logical answer, except for an "arms race", similar to the Cold War. Once a few sportsbooks decided to offer welcome bonuses to their customers, these bonuses just went up and up: from a cheeky marketing tactic to get a small advantage, to being essential to the growth of any betting business.
For NBA betting, most sportsbooks offer the most flexible kind of welcome bonus: a deposit matchup of 50% or 100%, with an upper limit on how much money you can get. This limit can vary greatly, from $300 to $1500 or $2000, but how big of a deal this is only depends on your budget. Figuring out how much money you want to start your betting career with is a very important step – be sure to now overlook it.
NBA Betting Options
But after this step is done and your account is setup, you can go through and begin the most fun part of the process: placing your bets. And thankfully, when it comes to the NBA, you have plenty of options to choose from. Lots of teams, lots of games, lots of skilled individuals competing for individual trophies and fighting with records, and the highest scoring sport in the US. There are just SO many options you can choose from! We can't go into great detail and explain every kind of bet you can make on NBA games, but we do want to go through the most common ones, to make sure you're off to a good start:
NBA Moneyline Bets

Moneyline betting is the most straightforward kind of bet – essentially, an outright bet from any other sport. On a game between two teams, the favorite will always have negative odds (or juice, as they call it around town), and the underdog will always have a positive one. For a game between the Warriors and the Spurs, the Spurs might have a – 850 line near them, meaning that you'll have to bet $850 for a $100 profit on their win. Quite heavy favorites! The underdogs of the game have a +600 line, meaning that a $100 wager will net you $600 in profit.

NBA Spread Bets

Spread betting is called different in different sports – runline, pointline, handicap betting, but the idea is the same. The sportsbook will give you multiple "lines" to choose from, which both the favorite and the underdog have to surpass. If a sportsbook gives you a 4,5 point line, this means that the favorite must win by 5 points or more, while the underdog may lose, but may only do so by a maximum of 4 points. Shopping for the best line is essential in spread betting.

NBA Total Bets

While over/under bets are fairly popular in basketball, "totals" bets take up most of the attention. Simply put, a sportsbook will give you a line of the total point scored in a game, for example, 195,5. It's now your job to decide if the sum of the points scored by both teams will be over or under that particular number.

NBA Prop Bets

Prop bets are very common in basketball as well, as there are lots of statistical props like number of interceptions, average shot time, points scored, etc. you can predict. Stay away from random props like odd/even number of points, since these have nothing to do with skill and are 100% hazardous.
Combining all these bets into a coherent betting strategy is essential to having a good time betting on the NBA. We recommend using maybe one or two types of bets, and as little extra categories of information as possible. The simpler your betting strategy is, the higher chances of success you'll have. Complicated betting systems and ideas lead to nothing but frustration and errors, and nobody wants that. Make sure your journey is a simple one, and enjoy watching your games – after all, the NBA is one of the most spectacular leagues on the planet.
#1


100% up to $50 for 3 Deposits
Read Review
Claim Now
#2


100% Sign-up Bonus Up To $500
Read Review
Claim Now
#3


65% Bonus Up To $1,000 + $20 Sports Free Play | Promo Code: USBO
Read Review
Claim Now